About Mrs. Scales
This is our classroom web page / blog site. Here you can review what we have done each day in class and get to know more about me, Mrs. Scales.
I grew up on a small rural farm just north of Farmland, Indiana. As a kid, I loved riding horses in the woods, climbing trees and playing outdoors. I was the oldest of the many grand-kids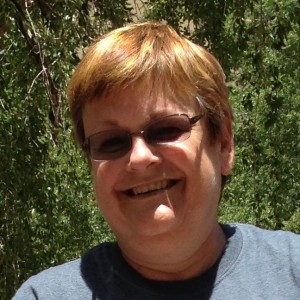 that ran around Granny and Papal's farm, so I was a leader even as a child. I did gymnastics and could do a round-off and several backflips in a row. I always wanted to be a cheerleader but never made the squad.
In high school, I wrote for the school newspaper, Bear Facts and was the yearbook editor my senior year. I graduated from Monroe Central High School in the class of 1979. Shortly after graduation I unexpectedly joined the U. S. Navy. Not a lot of women joined the military back then. My first airplane flight was the flight from Indianapolis, Indiana to Orlando, Florida where I attended boot camp. After boot camp, I went to advanced avionics training and learned to work on F-14 Tomcat jets. They were not putting women on combatant ships in those days so my sea duty took place on the beautiful island of Bermuda.
When I returned to the United States I was stationed as a recruiter in Muncie, Indiana. I married my husband of 30 years, Steven Scales. Steve was a Senior Chief in the Navy and we were transferred to Minneapolis, Minnesota. I didn't really want to go to Minnesota, all I knew about Minnesota was that it got really, really cold up there. We ended up loving it though and stayed for about 18 years. Our daughter, Jacquelynn graduated from both high school and then the University of Minnesota during those 18 years. I worked as a Human Resources Director during most of that time. I also graduated magna cum laude from Concordia University and was accepted into and attended the second-ranked Industrial Resources graduate program in the country, at the University of Minnesota. This was also the time of my life in which I wrote three genealogy books and six fictional novellas.
After Steve's retirement, we decided to move back home to Indiana. Steve loves retirement, me not so much. He plays golf and messes around with old cars. I started substitute teaching and got hooked. I love working with middle school and high school age students. After about four years of full time substituting, I went back to school in the Transition to Teaching program and earned my Masters in Education degree from Indiana Wesleyan University. I then began working on my Ph.D. in Education with a focus on e-learning but stopped when I hit the statistics class and realized I may never get my student loans paid off.
I have always loved to travel and have found a way to combine my love of teaching with travel. I spent five weeks during the summer of 2011 in China as a Fulbright-Hays Seminar Abroad Delegate and traveled to Nepal through the Lilly Teacher Creativity grant four summers ago. In the summer of 2017, I received the Fulbright-Hays Seminar Abroad award again and spent four weeks in Bulgaria studying issues of immigration and visiting migrant camps.  My husband and I have visited 49 of the 50 states and we hope to travel to Hawaii sometime in the near future. We have traveled to England, Scottland, Ireland, France, Egypt, Israel, Greece, Italy, Turkey, The Dominican Republic, Mexico, and several other countries. I spend at least three to five weeks every summer in creative professional development activities so that I may start each school year out with something new and fresh to bring back into the classroom.
I have enjoyed four years teaching 7th grade Language Arts at Selma Middle School and four years teaching English 10 at Wapahani High School. I have taught AP Language and Composition and AP Literature and Composition, Etymology, and Creative Writing.  I was a part of the new Looping Program for English 9 and 10 for one year. Now I teach the junior AP English class (either AP Language or AP Literature), the Indiana University duel credit (ACP) classes W131 and L202, and all of the senior English 12 classes.  I love teaching and feel blessed to be working in the Liberty Perry district.